If you're seeking an unmatched fishing experience in Norfolk, then your search ends at Pentney Lakes. It boasts of seven isolated lakes that are fully stocked with a variety of fish like carp, bream, roach, rudd, perch, as well as catfish, making it an ideal location for anglers of all skill levels. Moreover, for those who wish to indulge in more activities, Pentney Lakes offers sailing and water-skiing lessons to make the most of the picturesque surroundings. Whether you're planning an extended family vacation or a dedicated angling trip, Pentney Lakes is the perfect destination. Discover all about this hidden gem in the heart of Norfolk by continuing to read.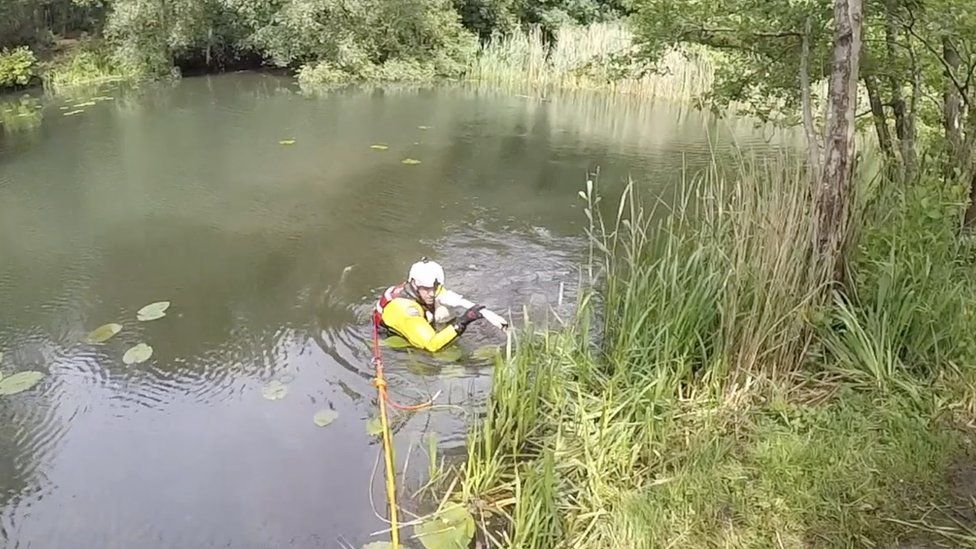 I. Introduction
Brief Overview of Pentney Lake Norfolk Fishing
Are you searching for a peaceful and picturesque spot to go fishing and bask in the calming ambience of nature? Seek no further than Pentney Fishing Lakes situated in Norfolk! The area was intentionally created so that anglers of all levels can take pleasure in the excitement of catching fish. In addition to that, there is a resident bailiff who can provide lessons and support to newbies who are eager to participate. Furthermore, there are fishing supply stores located both on-site and nearby, along with opportunities for water skiing and sailing for guests who bring their own canoes or sailing dinghies. In essence, Pentney Fishing Lakes is an angler's heaven waiting to be explored.  [1][2]
II. Fishing Opportunities
Seven lakes dedicated to angling
Pentney Lakes is home to seven secluded lakes that have been created and maintained with anglers in mind. Regardless if you're experienced or a beginner, these lakes have everything you need for fishing. With a variety of fish species, some of which are of specimen size, you'll have plenty of opportunities to catch a fish. As the lakes vary in size and depth, you can choose the ideal spot to suit your bait and preferred fishing approach. The bailiff is always present to assist you with the latest fishing hotspots to ensure that you get the most out of your visit. Moreover, with tackle shops available both on-site and nearby, you can rest easy knowing that all your fishing needs will be met. . [3][4]
Good stock of fish, any baits work!
Pentney Lake Norfolk Fishing provides top-notch fishing vacations in Norfolk for those seeking angling experiences. The area boasts ample space for every fishing enthusiast to discover their ideal fishing spot. Whether you opt for boilies, pellets, or maggots, the lake is receptive to a variety of fishing techniques. Additionally, patrons can relish hours of fishing pleasure while enjoying on-site restroom amenities for added convenience. Remember, barbless hooks are imperative for all fishermen, and in case you forgot to bring some, they are available for purchase at the venue. . [5][6]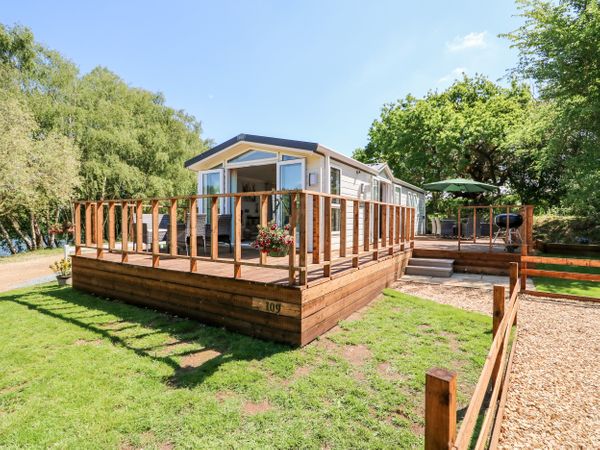 Facilities on site
Fishing enthusiasts can be delighted as Pentney Lakes provides them with convenient options for acquiring fishing gear. The on-site tackle shop at Pentney Lakes is equipped with a wide range of items, including rods, reels, bait, and lures, to prepare you for your fishing adventure quickly. In case you need more options or have specific requirements, Kings Lynn offers three other tackle shops to choose from. If Kings Lynn's selection does not satisfy you, nearby areas also offer various options to cater to all your fishing needs while enjoying the ultimate fishing experience at Pentney Lakes. Thus, running out of supplies or not finding what you need is not something to worry about.  [9][10]
Water-skiing opportunities
Pentney Lake presents an ideal opportunity for those in search of excitement on the water through water skiing. The lake is home to Premier Water Ski School, which offers courses tailored for both inexperienced and seasoned skiers. You can visualize the sensation of the wind blowing through your hair while effortlessly gliding across the clear sapphire waters. Visitors residing in Fir Lodge can likewise schedule water skiing sessions on the premises. Furthermore, individuals who bring their own canoe or sailing dinghy can indulge in safe sailing pursuits on a designated stretch of the lake. In addition to fishing, visitors can also savour other leisure activities in the warmer months in this stunning area of Norfolk.  [11][12]
Sailing for guests who bring their own canoe or sailing dingy
Pentney Lake Norfolk Fishing is an ideal spot for sailing enthusiasts. You can bring your own sailing dinghy or canoe to completely indulge in the sailing escapade. The serene surroundings of the lake create a tranquil and peaceful ambience for an exquisite sailing experience. Furthermore, if you are inexperienced in sailing, no need to worry, as I was once in the same boat, and this destination was my maiden voyage on a lake.  [13][14]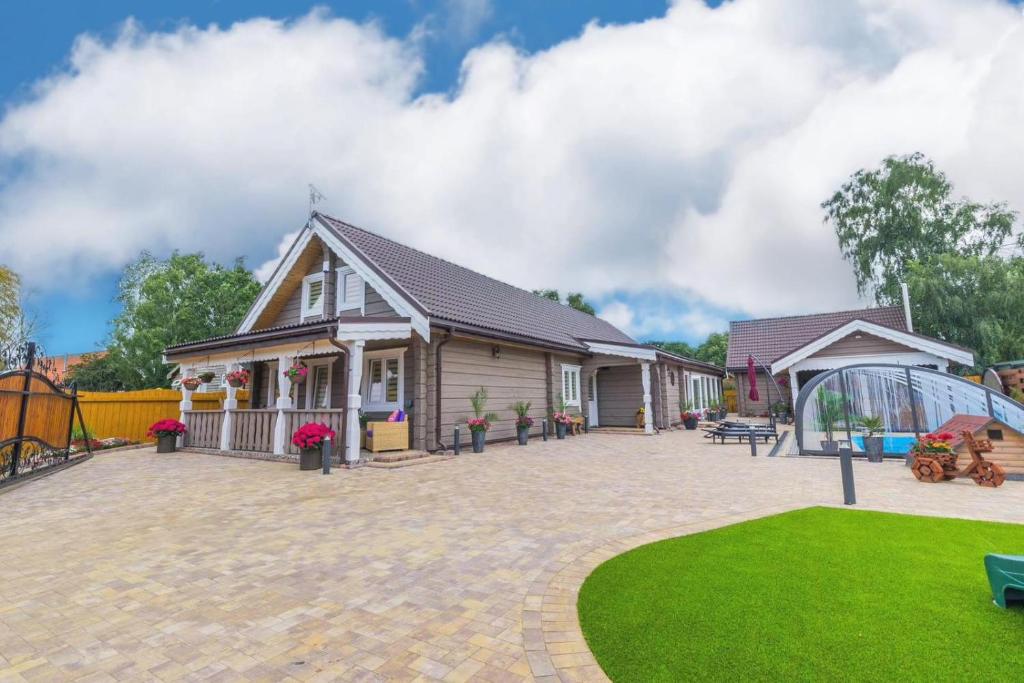 Motorized boat fee
In order to have access to the waters at Pentney Fishing Lakes with a motorized boat, guests are required to pay a fee. This fee guarantees that the lakes are well-maintained and well-stocked with fish, ensuring that visitors have the best possible fishing experience. It is highly recommended that you visit the Pentney Lakes website and speak with Kelly Atkins at 07947 752704 to confirm all of the details before booking your stay. With this knowledge in hand, guests can easily and enthusiastically plan their motorized boat fishing trips, confident in the knowledge that they will be able to explore the calm and peaceful waters of Pentney Lake.  [15][16]
Canoeing advice for the Norfolk Coast and the Broads
For those who love canoeing, it's good news to know that the Norfolk Coast and the Broads are perfect choices for their favourite sport. The serene backwaters of the Broads offer a unique opportunity to experience the natural beauty of the region. What's more, there's no better way to explore the breathtaking coastline than by quietly paddling across the water in a canoe or kayak. Visitors are required to pay a fee to use paddle crafts, but British Canoeing members can enjoy an exemption. To ensure safe paddling, it's essential to follow rules such as wearing a buoyancy aid, staying on the right-hand side of the river, and keeping a lookout at all times. With a bit of preparation and adherence to these guidelines, the Norfolk Coast and the Broads are perfect for an exhilarating day on the water. . [17][18]
IV. Accommodations
Fir Lodge: Ideal for extended family or focused group of anglers
If you're on the hunt for a combination of a peaceful family vacation and an exhilarating fishing expedition, Fir Lodge at Pentney Lakes is the perfect destination for you! This generously proportioned four-bed cottage overlooks a freshwater lake in the region of West Norfolk, providing a relaxed, welcoming space for families and friends to spend time together. Fir Lodge also offers discounted mid-week stays and further reductions for small groups travelling together on extended vacations. Towards the North, the unblemished Norfolk coastline is only a short drive away. Personally, I have visited this place twice before and can attest to its exceptional fishing opportunities. So if you just want to fish, go ahead and cast your line — while the others amuse themselves without the constant distraction of watching you catch bream! Why wait? Book your trip to Fir Lodge today and create some unforgettable memories!  [19][20]
V. Details on Lakes
Lake sizes, depths, and stocked species
At Pentney Lake Norfolk Fishing, there are seven different lakes that vary in size and difficulty. Ranging from half an acre to a massive 40 acres, each lake has its unique characteristics and opportunities for anglers. Depths also differ across the lakes, with some going as deep as 18 feet – posing a challenge for those that dare to attempt it. The lakes are properly stocked with diverse species, so it's recommended to dedicate some time to each lake. My personal preference is to fish late in the evening, which has worked well in all of the lakes I have tried. Additionally, some of the lakes at Pentney even contain rare Albino grass carp, which is an exclusive species to this location. A variety of fishing techniques can be used to catch these fish, which includes methods such as pole fishing, waggler fishing, and the use of boilies or pellets using a method feeder.   [21][22]
Best baits and fishing methods
The baits you use when fishing at Pentney Lake Norfolk Fishing depend on which type of fish you are trying to catch. Carp are attracted to both boilies and pellets, with many anglers favouring Nash's whisky-flavoured versions and strawberry boilies. If you're targeting bream, tench, or roach, it's recommended to use maggots on a waggler or pole. Catfish, on the other hand, are known to prefer strong-smelling baits like luncheon meat or squid. Different fishing methods might include trying a pole and maggot technique for mixed species waters or using a method feeder for bream and tench. If you're after carp, then you could consider stalking or fishing close to the margins.  [23][24]
Toilet facilities on site
The toilet amenities at Pentney Lake Norfolk Fishing are kept in excellent condition and readily accessible. They are conveniently located near the fishing lakes, making it easy for visitors to use them whenever necessary. These restrooms are regularly cleaned and equipped with essential supplies like toilet paper and soap. Visitors can be assured that they are following strict rules and regulations when utilizing these amenities. Overall, the on-site toilets provide guests with a convenient and sanitary space to take a break from fishing and attend to their needs.  [25][26]
Fishing rules and regulations
Pentney Lake Norfolk Fishing has strict adherence to fishing policies and procedures to guarantee the safety and enjoyment of all visitors. The guidelines include the use of barbless hooks, maintaining a maximum speed limit of 5mph throughout the premises, and an ideal breaking strain of 15lb. The fishery bans the use of live or dead bait. Before arriving, all guests are recommended to familiarize themselves with the regulations to prepare the right equipment and bait. A regular inspection by the appointed bailiff assures compliance with the rules and informs visitors of any recent prohibitions. These regulations provide a secure and monitored environment to catch various fish species, such as carp, bream, roach, rudd, perch, and catfish.  [27][28]
Conclusion
Overall recommendations and final thoughts
Overall, Pentney Lakes is a solid option for groups and families. Norfolk fishing is a must-visit destination for any fishing enthusiast. The reason why I like this is that it's self-catering, luxurious, and I'm a sucker for a log cabin. (Check out the video below by mike bell with a brief overlook of the cabins). If I go with some friends, it's pretty dead set that not everybody likes fishing like me, so the option of having additional activities is a real driving force for anybody looking at taking a holiday in Norfolk to fish. I do recommend though getting out of the complex and spending some days fishing in the broads as it can also offer some exceptional fishing
Take a look at my other Top 5 fishing lakes with accommodation in Norfolk if it's just purely fishing you're after. Or other Fishing lakes in Norfolk